The Living Elegantly club saved a Heidelberg printing press from being scrapped.
This extraordinary object, created in the last century, punch prints. That is, he can make bas-relief business cards.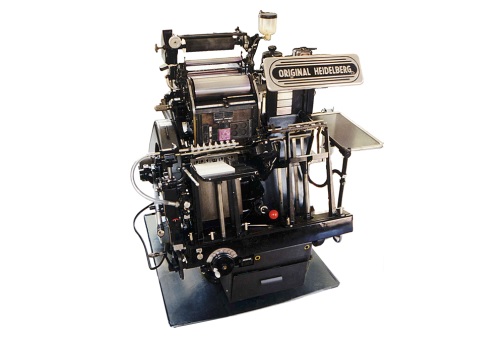 Even today in Old England it can happen that someone to whom we have given our business card will brush the card with the fingertip of their thumb so as to ascertain what type of printing it was. Thus the snob on duty assesses the social level of his interlocutor.
The cost of printing depends on the number of characters and cards.
For each character the cost is 30€ including 100 cards.
Subsequent printings cost €1 per ticket.