THANKSGIVING DINNER, MONACO, NOVEMBER 24, 2022
The opportunity to take the Club Vivere Elegante and its inspiring principles out of Italy was provided by the kind invitation to attend, on the evening of November 24, the event sponsored by the Bentley Club of Monaco and its dynamic president, Mr.Jean Bernard. The event, in the magical setting of the most famous square in the world, was propitious for consolidating old friendships and making new ones, always advocating the inspiring principles of our Club: Beauty and Elegance.
After an aperitif with the president at Cafe de Paris,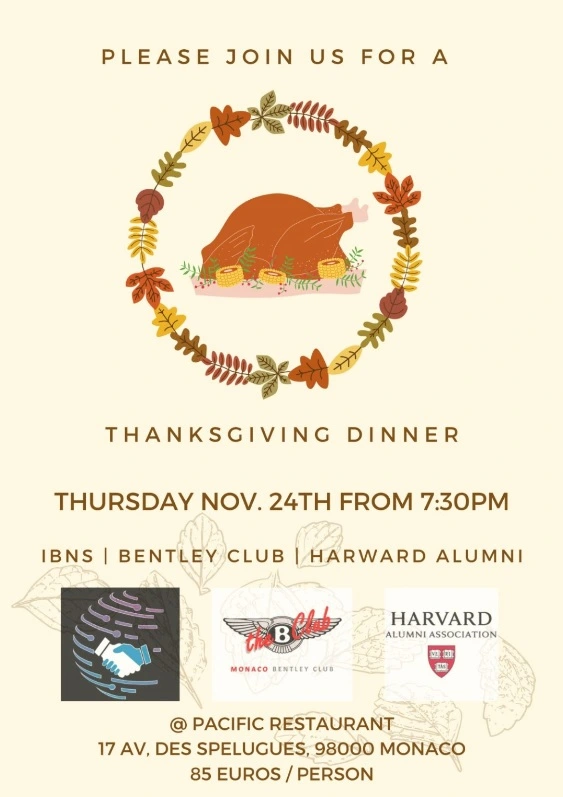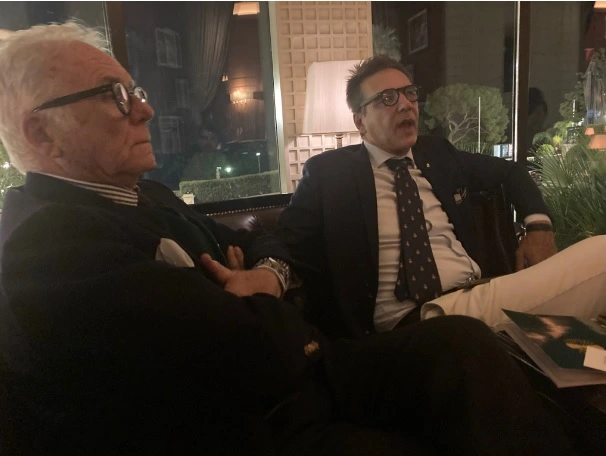 the Thanksgiving dinner was an opportunity to get to know new friends who are sensitive to the Club's inspirational motives emphatically illustrated by Marquis Salvatore Parisi; some present were able to see the quality of some of our items for sale as a source of self-financing for the Club.
The trip to the French Riviera also propitiated an opportunity to renew our friendship with an Icon of Men's Clothing, Mr. Albert Goldberg, whom we visited in his Atelier, on Promenade Des Anglais, in Nice. It can be said of him, with certainty, "… that he represents for Men's Clothing and Elegance what Zino Davidoff represented for the world of Havana Cigars" (quote from Salvatore Parisi) .